"A race in the park – the inclusive cycle sport weekend" goes to the
second round.
On 29 and 30 June 2019 the second "A race in the park – the inclusive
cycle sport weekend" takes place. After the successful premier at
Racepark Meppen in 2017, it was an easy decision to take to continue
this event format. "The mixture of types of sport and the participants
is simply fantastic," said co-organiser Ulrich Bentlage. There will be
races offered for recumbents, scooters, handbikes, rowing bikes and
everything else that has wheels and is powered by humans. The event is
aimed at everyone, with or without disabilities, young or old, top
athletes or beginners. This mixture gives the event a flair which is
unparalleled in Germany. It is the proverbial "cycling for everyone".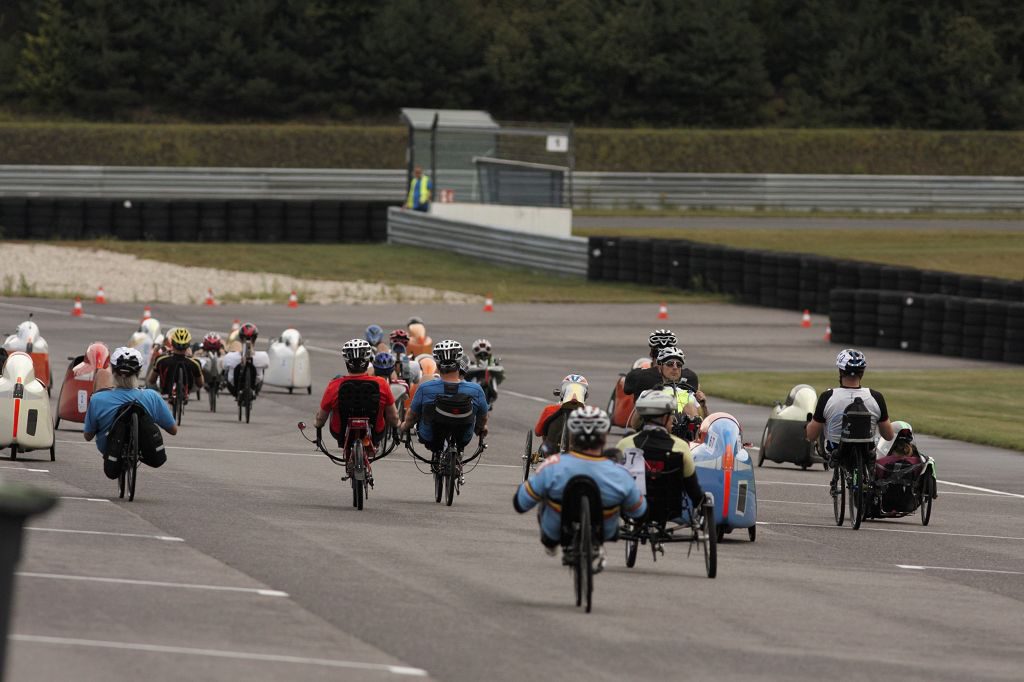 On both days recumbent races, scooter races, hand bike races as well as
inclusive races will take place. While the recumbent races are races for
both the German and Dutch championships, the hand bike races are a
non-association event.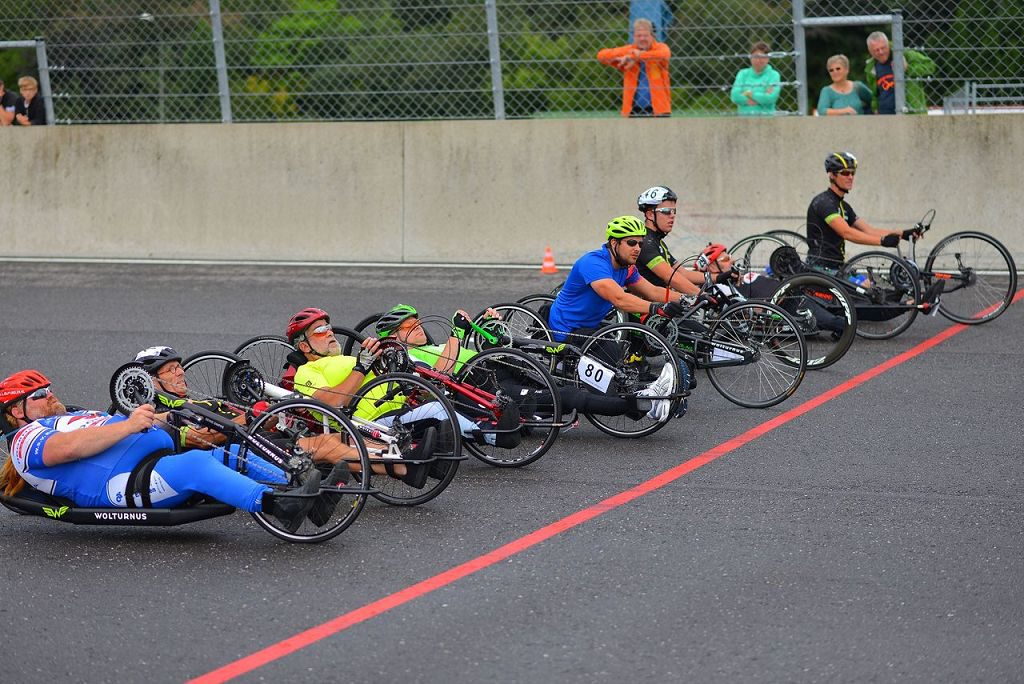 Among the highlights of this weekend are the inclusive race, which can
be started by anything that has wheels and is human-powered, and the
InduS record run, in which, in contrast to a race, individual
performance is not in the foreground, but instead the sense of
community. This is not a race for the best results against each other,
but all together try to make as many laps as possible in 45 minutes, no
matter if it is a lap with a wheelchair, five laps with a Kettcar or 10
laps with a bike.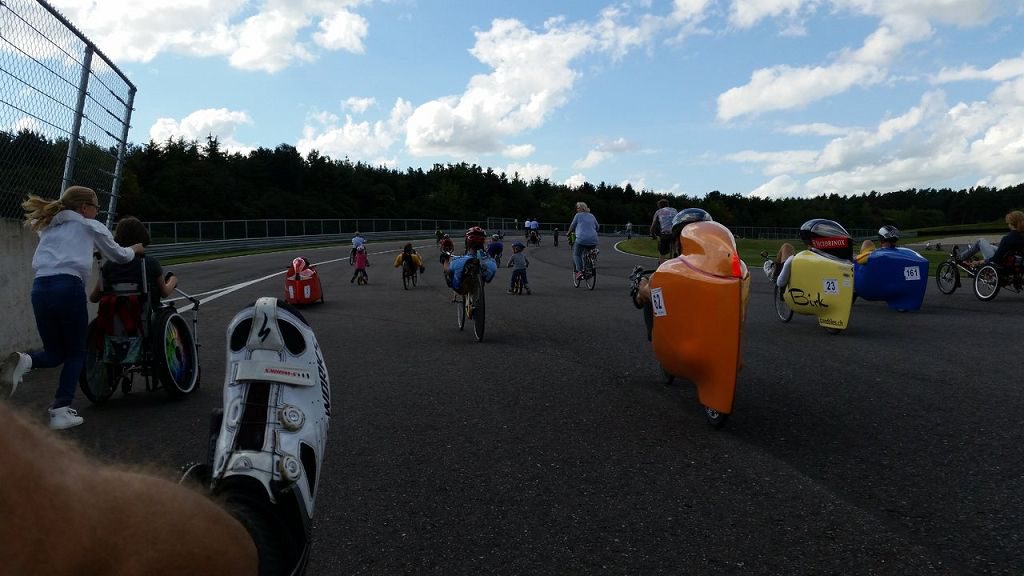 The weekend offers not only the opportunity to watch the races but also
a social programme where people can learn more and try some things out.
For children we also offer a children's race, bouncy castle and more events.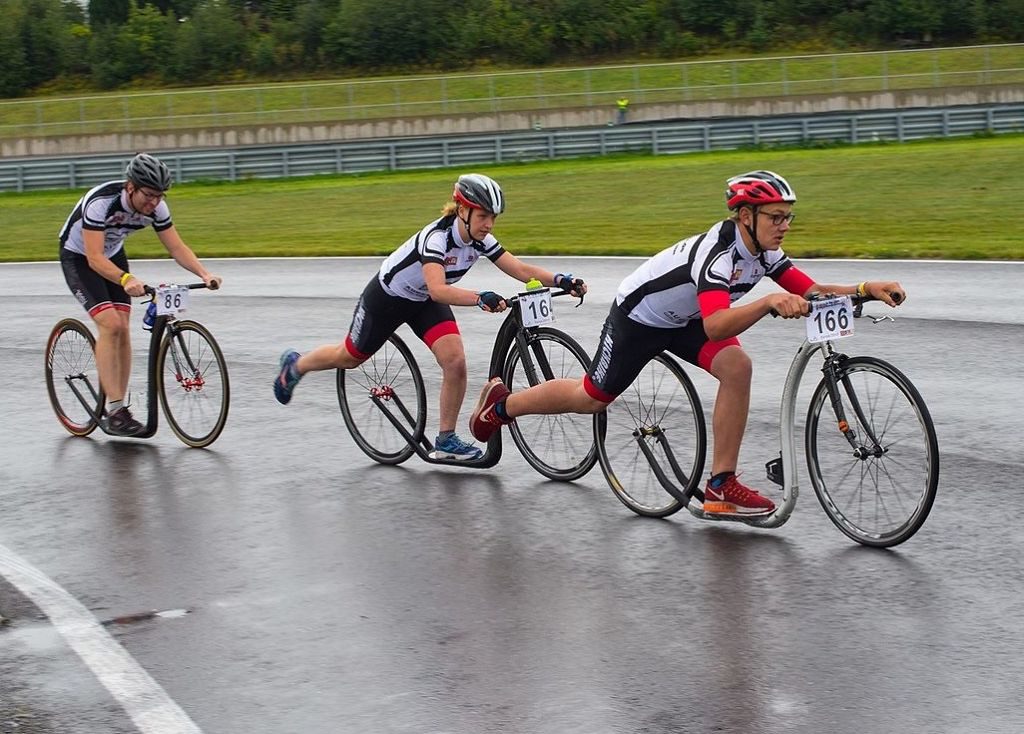 The various organisers are currently arranging the last details for the
programme. However, you should already put the date in your diary!
Reservations are already possible at info@a-race-in-the-park.de, the
official entry will open in spring 2019.