Itinerary
Meppen is located in the heart of Emsland, in the border region next to the Netherlands.

The access by car is easy via the A31 and the E 233: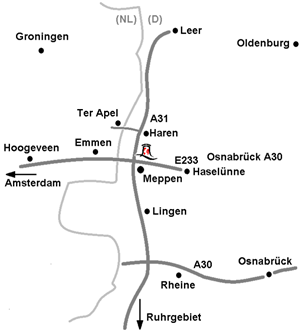 text
For the arrival by bike, or also for the navigation app, one arrives with the following address to the destination:

Racepark Meppen
Am Rögelberg 5
49716 Meppen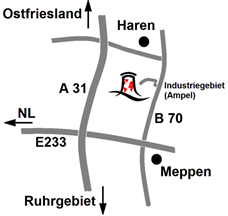 From the A31, take the Meppen exit and follow the E 233 (coming from Amsterdam) and follow it to the B 70, which will take you to Haren. At the industrial area (traffic light), turn off and you have the destination almost in sight.